Loud and Proud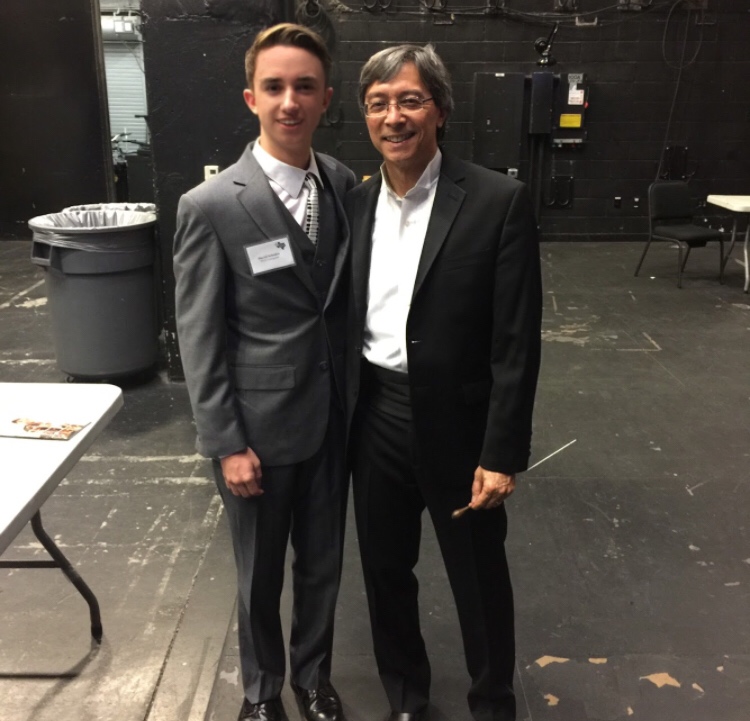 Maddie Barker, Staffer
April 3, 2019
     Hearing his latest musical design through his headphones, junior David Schuler works hard, developing new rhythms and finding chords for different instruments. He stares at the program, figuring out ways to add the emotion that he feels to the notes on the screen. Balancing between woodwind and brass, combining all instruments together for a harmony and a strong addition to his latest piece.
     Schuler is an intern for the Austin Symphony Orchestra. He is a percussionist in the band program and has been involved with music since sixth grade.
     "Music has always been a safe place for me," Schuler said. "Whenever I have a strong rush of emotions, I can always turn towards composing and it helps me work through whatever I'm dealing with."
     The ASO holds a competition annually for young composers across the state of Texas. Last year, Schuler was one of the winners of the Austin Symphony Orchestra Young Composers' Competition, placing in the top eight.
     "Two weeks before the Austin Symphony said they would publish results I got an email," Schuler said. "Without realizing what the email was about, I saw my name in fourth place. It was the best news, and it made my week."
     Winning the competition meant his piece, Uncharted Seas was performed by the ASO in July and published by Ars Nova Music Publishers. Winners also got to attend the rehearsals and see how the ASO rehearsed their piece, adding in their opinion to the rehearsal process.
     "It was incredible to work with so many talented musicians," Schuler said. "Maestro Peter Bay, along with the executive director gave me lots of amazing feedback. It was one of the greatest experiences of my life."
     Having entered the competition for the 2019 year, Schuler is hopeful in winning again. He said that he wants to have another summer working alongside people he has had the opportunity to get closer to.
     "I would love to get another experience like last summer," Schuler said. "I made many friends with the other winners, and I now have memories that I will carry with me for life. All of us still keep in touch with each other through a group chat that we made, where we have fun and support each other through a lot of different experiences."
     Now, interning for the ASO, Schuler works alongside the marketing team and helps to advertise and coordinate the events that the ASO produces. He attends concerts and also goes to the corporate office every Friday afternoon to assist in whatever way he can.
     "I've learned a lot about the insides of working with a symphony," Schuler said. "I've gotten close with a lot of the staff and have learned a lot of valuable information that I can carry with me throughout my career."