Spotlight shines bright on junior
Sydney Carreon tries out for American Idol, encouraged to audition again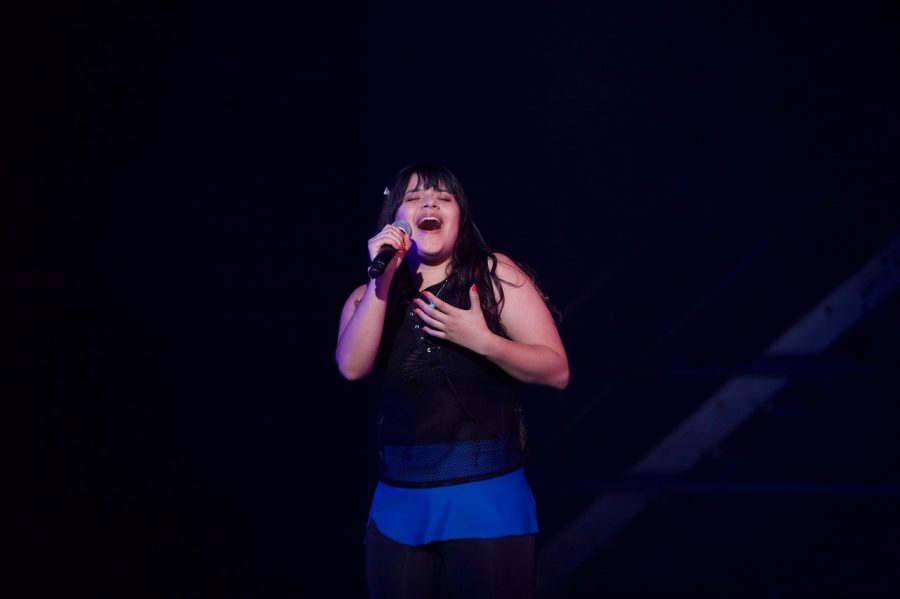 Rachel Schneidereit, Editor in Chief
November 12, 2018
    Long lines of hopeful singers, big time producers, cameras, judges and golden tickets. We've all seen it on TV, but not many have experienced it in real life. Junior Sydney Carreon, a theater student and member of two Rouse choirs recently auditioned for American Idol.
    "Ever since I was young, I've watched American Idol, and it has always been a dream of mine to audition," Carreon said. "I was going to do it last year, but the auditions got cancelled due to a  hurricane, so once I got the offer this year, I instantly said 'yes.'"
    Carreon has previously auditioned for other television shows such as America's Got Talent, The Voice and even a few Netflix Originals.
    "I've been singing basically my whole life," she said. "I've always loved to do it more than just about anything, and it's always been my passion. I started performing at the age of nine, and when I was around 14, I finally got super serious about it, and it became my first priority."
    Students who attended the school production of Shrek the Musical last year have heard Carreon's voice. She played Dragon in the musical and was also involved in the 2016 school production of In The Heights.
    "It used to be kind of hard for me to sing for people," Carreon said. "I have grown a lot with my confidence to perform. When I was younger, I would always put on little performances for my parents, and every holiday, my family would get together, and I'd sing something for them. So, a lot of my confidence came from those experiences."
    Carreon went to the American Idol audition in Austin in September. However, she said the experience wasn't exactly what TV makes it out to be. Singers actually go through a pre-audition performance before making it to the audition in front of the celebrity judges.
    "I auditioned with the song Gravity by Sara Bareilles, because it showed a lot of emotion and vocal range," Carreon said. "I was in a big room full of people talking and laughing, and when I was singing, it was silent. I felt all eyes on me, and it was a huge rush."
     Although Carreon did not make it through the audition, she considers every tryout as a learning experience and refuses to let anything stand in her way. Because of her serious potential, she was encouraged to submit a video audition for a second chance to get on American Idol.
    "I definitely want a long career in singing, like Barbra Streisand," Carreon said. "I've wanted to be a famous singer for as long as I can remember. I feel like I belong on the stage. It's like a second home to me."