Cross-Continent Coaching
Varsity boys' soccer coach travels Europe to teach youth about Christ, soccer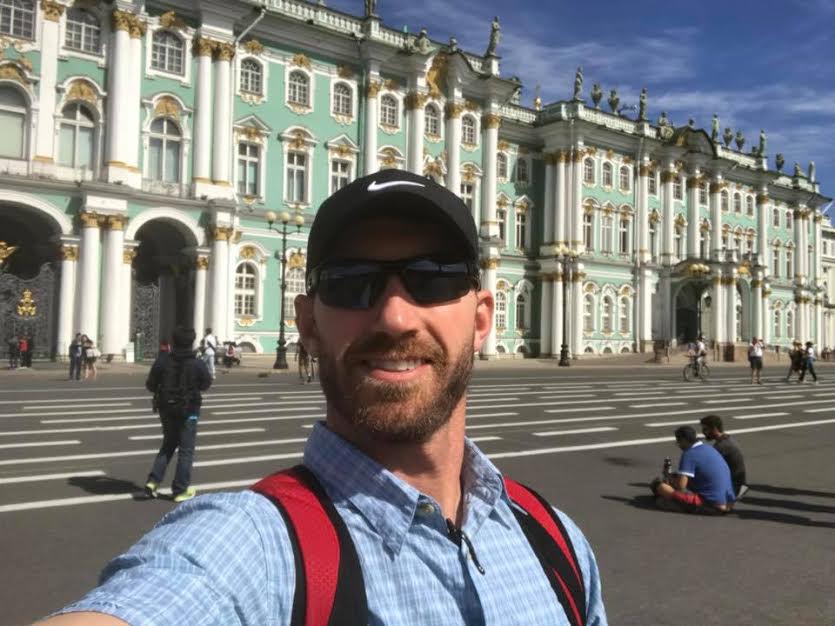 Maddie Barker
November 12, 2018
    Walking through the streets of Tallin, Estonia, Coach Darrell Knight gets an overwhelming sense of joy. Spending part of his summer teaching and inspiring kids, Knight is reaching them by sharing the game of soccer and the ways of Christ. He is immersed in a different society and the benefits have positively affected him.
    Knight spent two weeks teaching the youth in Estonia, a country on the coast of the Baltic sea. Through this experience, he was able to travel through Europe and attend the World Cup in St. Petersburg, Russia.
    "Working with the Estonian youth was very rewarding," Knight said. "I coached and led two soccer sessions a day and also led a small group at the camp. It was awesome to see coaches or leaders who had teams competing in soccer and learning about Christ."
    Estonia, formerly controlled by the Communist states, is now a country where less than one  percent of its population are Christian. This caused reactions from locals who were more reserved or hesitant.
    "The youth of Estonia were hungry for religion, as most of their parents and grandparents were banned from practicing," Knight said. "They were quiet at first, but once the first wall was down, they were very open and friendly people. Many of the youth spoke little English, so translation was an issue sometimes, but it wasn't too hard to communicate."
    Because soccer is a popular sport amongst most European and Latin American countries, it was easier for Knight to travel from place to place. He said the commonality provided a sense of unity between people from different countries who traveled to Russia for the World Cup.
    "I really enjoyed spending time watching and celebrating soccer with fans from all over the globe," Knight said. "I met fans from most of the teams in the World Cup and enjoyed the pregame and post-game chants from the Argentinian and Nigerian fans on matchday."
    Knight said that he made many memories during his trip and gained experiences from teaching about Christ that he hopes to be able to repeat again.
"Being away from my family for two weeks was a little difficult, but hopefully, when my girls are older, they can travel with me," Knight said. "I was nervous because it was my first time across the Atlantic, but traveling to another country was a great adventure."