Kicking off the Season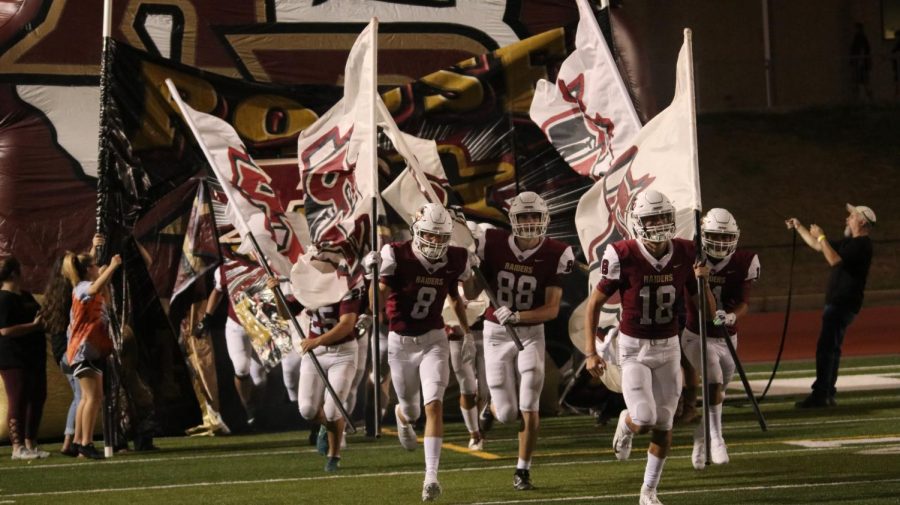 Varsity football won their first preseason game Aug. 31 against Vista Ridge, starting the season by beating the Rangers 36-13.
    "We have high expectations every year for our team, and this year is no different," head coach Joshua Mann said. "This team has the potential to return to the playoffs and make a deep playoff run."
   Four new coaches joined the program this year. One of them, defensive coordinator and secondary coach Chase Richardson, said the players and coaches made it an easy transition for him.
    "The culture that Coach Mann built and established here has been evident since day one," Richardson said. "A lot of wins can be had from players that work hard and are acceptable to being coached hard."
    This year the team elected not to do spring football, but instead pick up an extra scrimmage in the fall. This gave the team extra game reps in the scrimmage to help the them come together.
    "The team is closer this year because the off season was the best it's been in years," senior captain Ayden Sharp said. "We just grew closer together. It's a brotherhood. In football you have to go through physically and mentally demanding situations, and you have a bond like no other."
   On the defensive side of the ball, players are approaching the season with an aggressive mentality. They want to be recognized and feared as one of the top defenses in the region.
    "I'm excited for this season," junior Kayne Adames said. "We changed our offense so we can be just as effective passing, as we are running. My goal for this season is to be practicing during Thanksgiving, because that means we're going deep in to playoffs."