A Farewell Address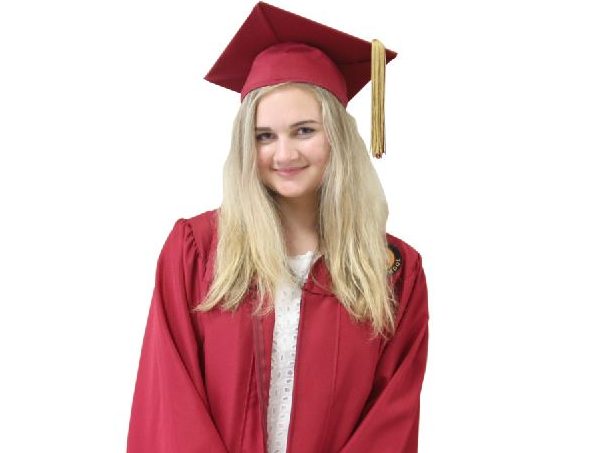 Emily Rowe, Co Editor in Chief
June 7, 2018
Hang on for a minute...we're trying to find some more stories you might like.
    As I'm finally in my last few weeks of high school, there are some things I would like to say to the students we seniors are leaving behind. I'm not going to tell you "your years in high school will be the best years of your life," because they probably won't be. However, your life will never be as easy as it is now.
    Juniors, in August, you'll wake up to the first day of senior year with a bittersweet smile. Your mom will start to shed a tear followed by, "I remember when you were just going to kindergarten." Yes, this always happens, and you'll always roll your eyes.
    Walking into school on the first day of senior year kind of gives you this temporary high. Although college is right around the corner, you need to be prepared. Make sure you know where you want to go beyond high school and meet your deadlines. Cherish every moment you have in your final year because it goes by so fast. It's scary to think about it, but you have one school year left until college, which means another 180 days and you're done. Buckle up guys, it's going to be a fast ride.
    So here's the bitter truth for seniors. Your fall semester will probably be the death of you due to the college process. Re-taking the SATs and fighting for a spot in a top college will make you want to scream your head off, but I promise it will all be okay. Take some time in between college processes to have some fun. Your last homecoming game will be unique, and you need to take it in while you still can. If you aren't one who is normally cheering in the student section, you should join in. You will finally get to be in the front of the crowd. Become one with your fellow classmates, because it is something you'll regret not doing down the road.
    Developing senioritis does not mean you should forget about your schoolwork. Colleges still look at your entire transcript, so don't slack off, because it'll only put you behind. You probably hear it from your parents all of the time, but your grades are really important. Also, stay organized. I can't stress this enough. Make sure you have everything you need to fill out your applications, know what schools you're applying for and when the applications are due. Have teachers check your college essays and look over them for grammatical mistakes. And, apply for scholarships. Any extra money helps! There is a scholarship for absolutely anything. Scholarship money can range from paying for a small part of your textbooks, to paying for your entire tuition.
    A very important part of senior year is to make lasting memories with your friends. Plan a trip to the beach, the movies or just hang at someone's house. August will be here before you know it, and some of your friends will be going in different directions, so you should really spend a lot of time with them. Go to your senior prom, last senior assembly and Project Grad. Take in every opportunity to mingle, because they won't be there after this year.
 To the sophomores, congratulations, you made it two full years! I know some days you feel like you won't make it out alive, but in reality, these are the fastest four years of your life. Overall, being an underclassmen is not easy. It means picking up the slack, still being treated like a little kid, and having to watch all of your upperclassmen friends graduate and move on. Plus, you have adapted to high school, classroom rules and honor codes. While these two years have seemed very overwhelming, continue making the most out of the years to come.
    You can do this by keeping yourself busy preparing for the future. Your time in high school is precious, so make the most of every minute. Take a higher level class, join a club and go to the football games. It feels pointless at times, but when you appear in the $80 yearbook more than twice, it all seems worth it, right? In all seriousness, having a place to belong during high school is very important. You learn more and meet so many people. Everything goes by incredibly fast, and it won't slow down for you, so take advantage of the endless opportunities.
     Keep working hard, sophomores. Even when you feel like you can't or don't care anymore, don't give up. Every single minute of effort counts. Studying long hours for a test or to get up to speed on homework is so worth it in the long run. And trust me, no class is a blow off class. Colleges look at all of your semester grades, standardized test scores and your cumulative GPA. I realize that college or secondary schooling is not for everyone, but in most cases students do not understand as underclassmen that the choices they make will determine their future. Priorities need to be set early to complete tasks efficiently. But, also realize it is okay to sometimes bomb a test or turn in an assignment late. It's okay to occasionally go to the movies instead of a tutoring session, or get extra sleep instead of finishing a math worksheet. Every memory that is made counts too.
   Freshmen, take note of the advice I gave to the sophomores and juniors. This will all apply to you in time, but for now, just know that you are paying your dues and will eventually figure out the whole "high school" thing. Don't sweat it too much, though, because you will eventually get to claim upperclassman status and you'll see the freshmen and think "I hope I wasn't like that" and you'll share advice with them as well. It may not seem like it, but if you hang in there, you will get there.
I could go on and on about all the important things to think about for your remaining years of high school, but sometimes it takes learning from mistakes to really get the hang of things. School does not get any easier, but each of you will learn so much about yourself in these next few years or months. Be sure to thrive in any aspect possible.
    Enjoy your upcoming years and make memories that will last forever. After all, "your years in high school are the best years of your life."