Senior Reminders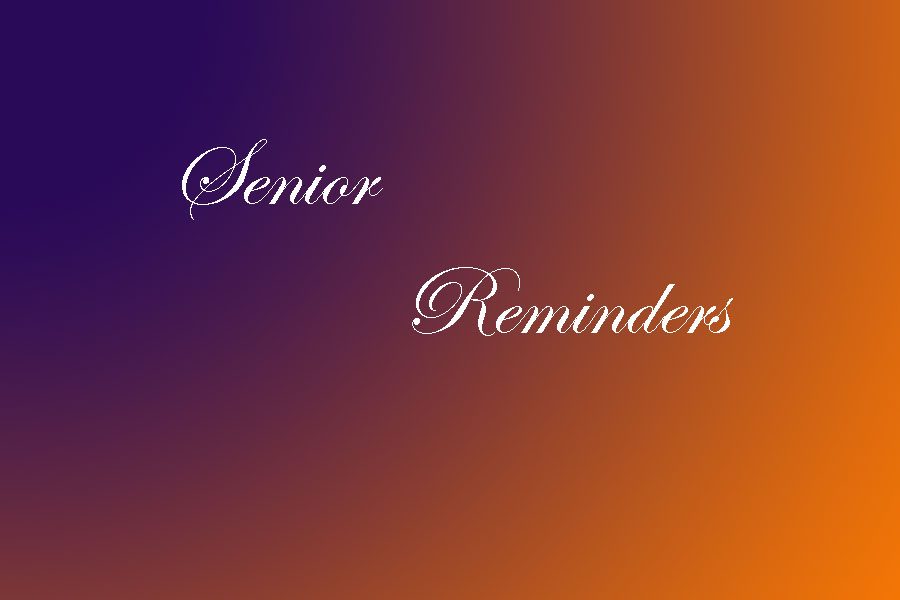 Ilana Williams, Staffer
May 29, 2018
With graduation around the corner, here are a few reminders for seniors to be aware of.
Graduation Practice
This mandatory for all seniors. You will not walk the stage if you don't go. It will be June 7 at 8 a.m., and donuts and juice will be provided. Practice will begin at 8:30 in the Competition Gym. Senior send off will follow at 10:45 a.m.
Graduation
Seniors' friends and family can watch the culmination of their high school journey on June 9 at noon at the H-E-B Center in Cedar Park. Seniors are expected to arrive at Rouse at 9:45 a.m. and go to their assigned room in the science building. Once checked in, faculty will go over a few things with each group, before boarding busses to ride together to the H-E-B Center. After  graduation, students may ride home with family/friends. Girls are expected to wear a dress or long pants and blouse under their graduation gown. Boys are expected to wear socks, long pants, collared shirts and ties under their graduation gown. Students are not allowed to wear jeans, sandals, flip flops or tennis/running shoes. Decorating graduation caps is not permitted.
Project Grad
Graduates will meet at the RHS cafeteria for check in beginning at 9:30 p.m. After arrival, graduates must check in and get their wristbands at the school. Everyone will be bussed to Austin's Park N Pizza, and buses will return to RHS at 6:30 – 6:45 a.m. on June 10. Parents can meet students (who are without cars) on the northside of the building. Those who attend Project Grad should make sure to wear comfortable clothing and closed-toe shoes. There will be basic medical supplies and other items for personal needs available. Personal items such as keys, ID's, money, etc. will be taken and stored until the event is over. This guarantees no one will  lose any personal items. If you have medication or other needs, such as contact lens drops, note that to your check in person.
​