A Great Way to Start Off District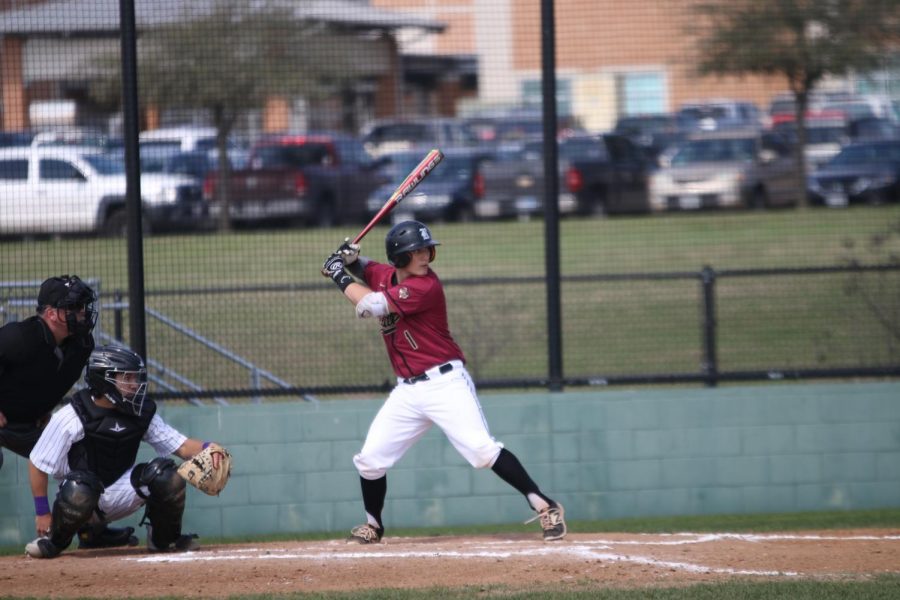 Emily Rowe, Co Editor in Chief
April 4, 2018
     The varsity baseball team played Eastview March 12 and 13 to kick off district, taking the win both days. The team won their first game 8-1 and the second game 7-0.
    "It was a great way to start off district," Southard said." Hayden (Thomas, senior) went out there and pitched out the first game and had about 15 strikeouts, and we ended up winning that game pretty well. And the next game I pitched and did alright, and we won that game, as well."
    March 23 and 24 the team went head to head with Cedar Park, winning the first game Friday night 4-0 but falling to the opponents Saturday 0-12.
   Although, the team bounced back, Monday, March 26, winning 14-0 against Cedar Creek.
    "As far as Cedar Park goes, I think we had an excellent Friday night," senior Seth Frances said. "Saturday, however, we did not show up, and we did not come ready to fight against them. We're just going to continue to improve by sticking together, fighting as a team, never giving up and always winning every inning."
    The next varsity game will be Friday at 7 p.m. against Georgetown.