Inherit the Wind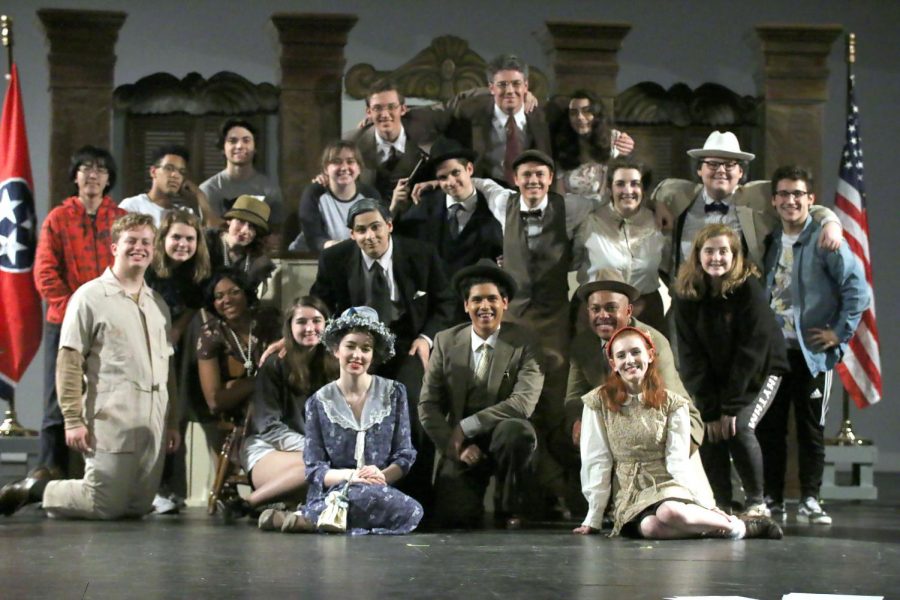 The UIL One Act Play, Inherit the Wind, was named first alternate to Region, with many of the cast and crew winning individual accomplishments at each level along the way. Beginning with zone, the play advanced four rounds.
    "We had to work to stay focused and put on the best show possible," stage manager Kellsie Flanagan said. "We had a lot of success, thanks to our whole company. We were incredibly determined to continue with this process and share our story as many times as possible."
    Inherit the Wind, written by Jerome Lawrence and Robert E. Lee, followed the story of a teacher who was  prosecuted for teaching Darwin's theory of evolution instead of creationism, and with this plot came challenges.
    "The hardest part of the play was keeping it true to the time period, while relating to all generations," Flanagan said. "The show discussed controversial topics that are still being debated today, but because it took place in the 1920s, if it was done wrong, it could feel unpalatable."
    Many hours of work went into the show to create the set, lighting and sound cues. The cast also spent long hours rehearsing their lines and creating relationships on stage.
    "We did a lot of connecting with each other as characters and getting into each role," sophomore rally squad member Sydney Carreon said. "Connecting with each other as characters and as people, helped make it a successful play. We tried new things and explored several options for how to act out each scene."
    The play featured a cast made up of all seniors, meaning the rest of the crew could learn from their experience.
    "It was cool to see how the seniors worked with each other," Carreon said. "It was fun to take notes about seniors who have had quite a bit of experience with One Act and other theatre."
    Flanagan also said there was a lot of collaboration involved with the show, and that her involvement was a  memorable undertaking she won't forget.
    "The best part was getting to share this story with so many people and hopefully make a positive impact on them," Flanagan said. "We had a great opportunity to perform it at each level."