Rouse place in top 10 in all of Texas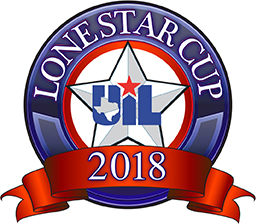 Nalani Nuylan, Managing Editor
January 19, 2018
Hang on for a minute...we're trying to find some more stories you might like.
Out of all the 5A schools in Texas, Rouse is placed in eighth in competition for the Lone Star Cup. For the first time Rouse's history, the school has landed a spot  in the top 10 In mid-Decemder.      
The University Interscholastic League's Lone Star Cup is a trophy awarded to the high school in each classification, raging from 1A through 6A, based on the amount of points the athletic, academic and fine arts teams collect during district, regional and state competitions over the course of the school year. The trophy is presented every year and is accompanied by a $1,000 scholarship.    
"I was very excited when I found out Rouse is in the top ten," history teacher Michael Hjort said. "Coach [Joshua] Mann told all of the coaches at the beginning of the year that he wanted to place the Lone Star Cup, and now we have."
Hjort is the UIL Academic Coordinator for the school and Social Studies coach for UIL. He prepares his students for competitions by reading a book every year and creating a massive study guide, having his students quiz each other.  
"For social studies, we would love to win district and have a repeat success at regional champions," Hjort said. "I personally bring my top four to the competitions. I would love to have a big enough team of six to seven strong kids to compete for the spots and break the ties."
In sports, the girls' volleyball team, cross country and football contributed points by placing in district and regionals.  Athletic Coordinator and Head Football coach Joshua Mann also hopes to win several state championships in the spring.          
"For me, it would be great if we won a state championships," Mann said. "When I go and watch our athletes, I see them competing and playing for each other. I see the bonding and integrity of our athletes. When you play with integrity, honesty and the #1RoUSe mentality, you don't worry about the score. Instead, you focus on the team-driven unity."
Ranks are subject to change. For the most resent score, check the Long Star Cup website.