Winter Reading
Editor gives reading recommendations for the winter season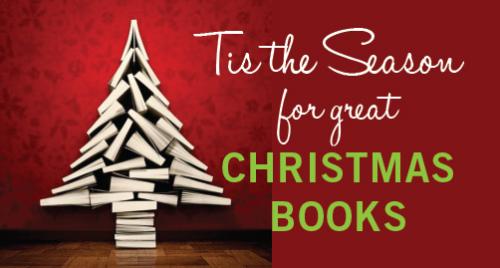 Nalani Nuylan, Managing Editor
December 8, 2017
Hang on for a minute...we're trying to find some more stories you might like.
It's the most wonderful time of the year. With movies, music, and festive activities through out town there are a lot of things to do during Christmas break. But what happens when you finished everything on your winter check list? Or when the power goes out of your house because of the too many Christmas lights? Well, pull out a book. Here are some books that are perfect for the holiday season.
My True Love Gave to Me edited by Stephanie Perkins 
This collection of 12 short stories covers a wide range of topics during the holiday season. From Christmas to New Years, to romances to ghost stories. Authors such as Holly Black, David Letterman, Jenny Han, and Matt de la Pena contribute to the 12 stories for the 12 days of Christmas. This anthology has something to appeal to everyone, therefore it should be on your Christmas wish list.
Let it Snow by John Green, Lauren Myracle, and Maureen Johnson
This anthology contains three romantic short stories each by one acclaimed author. All set during a Christmas Eve snow storm, each story is cleverly woven in a Waffle house, to a Christmas village protest, to delegate tea cup pigs. This the book for when you want to feel that Hallmark Christmas movie feels.
Blankets by Craig Thompson
Set in the Wisconsin winter, this graphic novel explores the sibling rivalry between two brothers in a coming of age story. Filled with romance, tragedy, and playful delight Blankets is worth the read, and the art work from Thompson is nice  to look at too. Perfect for the art enthusiasts.
Christmas After All: The Great Depression Diary of Minnie Swift, Indianapolis, Indiana, 1932 by Kathryn Lasky
In this heart warming story, twelve year old Minni Swift celebrates Christmas in the Great Depression. Chronicled in her diary, Minni explores Christmas in the economic crisis and how, through the ups and downs, she and her family preserve the Christmas Spirit. This story is for the history fans who want to feel the magic of Christmas.
A Christmas Carol  by Charles Dickens
Which Winter reading list wouldn't include this timeless classic? Set in 1840s London, tax collector Ebenezer Scrooge is visited by three beings on Christmas Eve. Through out the night, Scrooge sees his life unfold and discovers the true meaning of Christmas. This one is for the English literature fans who want a little scare while they are on break.
The Best Christmas Pageant Ever by Barbra Robinson
The Herdmans are the worst children in the world. They are never up to no good. When they beside to participate in the Christmas pageant this year, everyone is worried and prepared for the worst. Told from 11 year old Beth Bradly, this short story and the humor that is good for any season.
How the Grinch Stole Christmas by Dr. Suss 
This on is a no brainer, but it wouldn't be a Winter Reads list if this children's classic was not on there. Set in the small town of Whoville, Christmas is the town's most festive holiday. However there in one person, the Grinch, that completely despises Christmas. This Christmas he besides to take maters into his own hands to get rid of Christmas. Read the book, it is always better than the two movies anyways.
Those are the holiday reads we recommend. But we clearly didn't cover every holiday favorite out there. Let us know in the comments which recommendation was your favorite and which winter read that you recommend we try this season.