Theater comes home successful from the Texas Thespian State Convention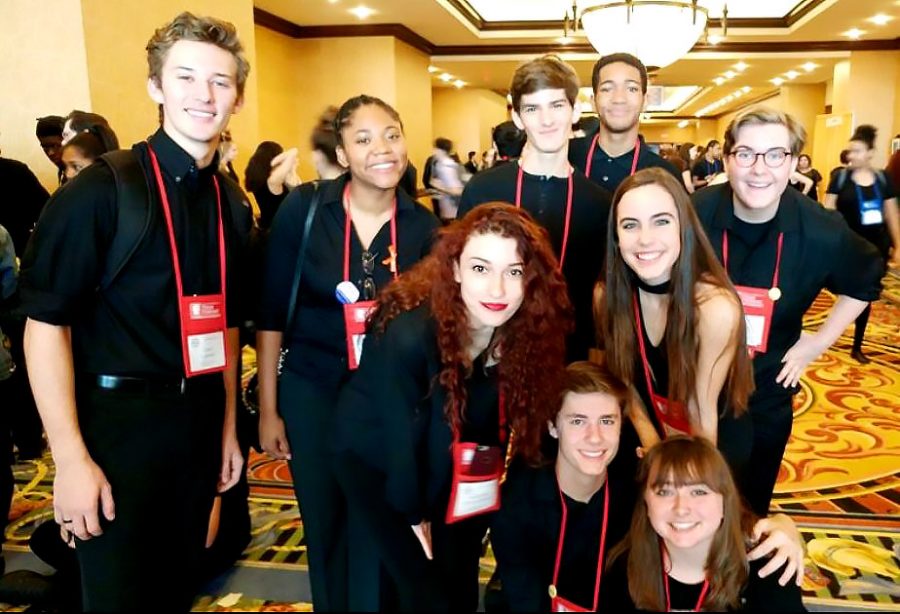 Courtesy of Stephanie Smith
November 27, 2017
Eighteen students qualified for Nationals in there Group Musical, Group Acting and Duet Acting Individual Events.
Jenny Ainsworth was elected to the State Officer Board. She will be attending extensive leadership training and guiding along with over 8,000 high school theater students across the state in January.
Seniors auditioning for colleges earned over 150 call backs to various Universities including Carnegie Mellon, Webster, Emerson, OU, UT, Texas Tech, Univ. of Houston, and many more.
The Improv team won twice and advanced in the winners bracket. Two members of the team were selected for the Improv All-Stars Team.
Finally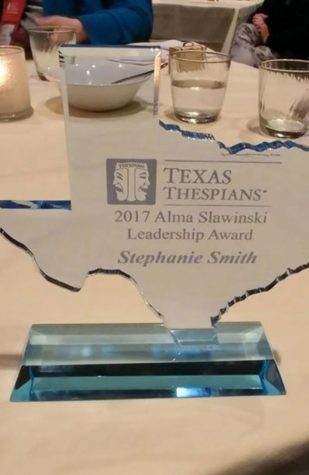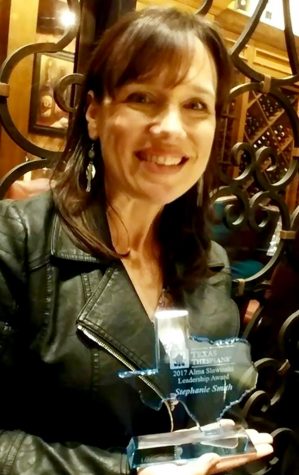 theater director Stephanie Smith won the Alma Slawinski Leadership in Theatre Education Award.
Photos courtesy of Stephanie Smith