Out of the Blue
Staffer reviews Cedar Park favorite Blue Corn Harvest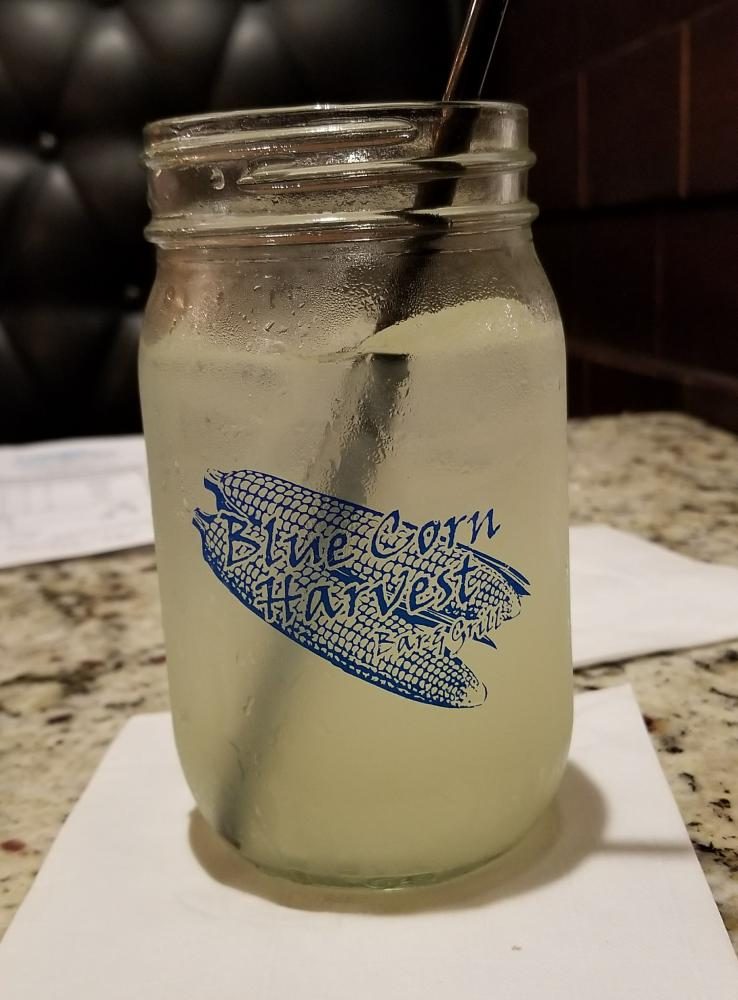 Nalani Nuylan, News Editor
May 12, 2017
There is a certain authenticity that this independent, Southern flare restaurant has the people is Cedar Park raving about. Peeking my interest in November my mother, who is the returning veteran, and I, the new customer, went to Blue Corn for lunch to celebrate. That experience was amazing. Since then, my whole family came to the restaurant to celebrate mother's day, and that dine-in is what my review is going to be focused on.
Blue Corn Harvest, located on 1431 next  to iHop, is a farm to kitchen restaurant, where the vegetables and the majority of the meat are from local farmers. You can definitely tell the deference from the fresh products to the processed, like other restaurants. Each meal was rich with flavor. The creative solutions that are presented on the plate and in the recipes are delicious and delightful.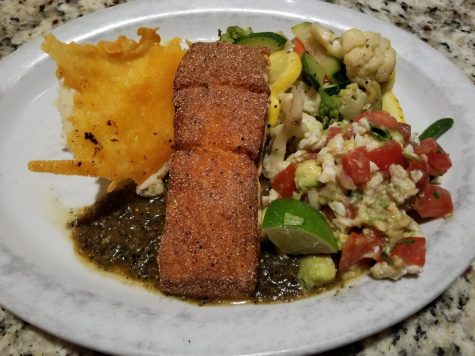 For their dinner menu, I had the Blue Corn Crust Crispy Salmon. The specialty mean consisted of Bread crumb backed salmon, an avocado crab dip with tomato and red onion, sautéed  zucchini and squash, and mashed potatoes. My favorite part of the meal was the dip. The taste was exotic and it caught me completely off guard. It was cool, compared to the steamy temperature of the salmon.  The taste in the different ingredients complemented each other. The balance and the unexpectedness of the dip was the treat I have been waiting for.
Let's talk about the customer service. When my other and I where having lunch, our waiter was the best. He provided my mother and I drinks when our drinks where half empty. He's professionalism was out shined by the amount of pride in where he worked. And that is what stuck out to me. He loved where he worked. It is rare to find an employee showing professionalism for the sake that they love what they do, especially in retail.
The whole atmosphere is a delight. You get the Austin Authenticity when you walk in: the multi-colors and the various low key Texas-isms mounted on the walls. The employees and staff treat their customers and the atmosphere is hipster and relaxing. This restaurant is definitely worth visiting. Oh, and ask about their history. I promise it's an impressive story.
Rating: 5/5 Blue Corns
Location: 700 E Whitestone Blvd, Cedar Park, TX 78613