Con You Believe It?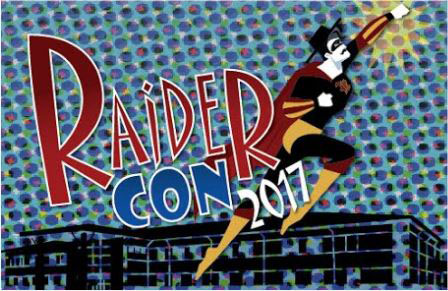 Araceli Cruz Gonzalez, Staffer
April 21, 2017
Hang on for a minute...we're trying to find some more stories you might like.
Sponsored by the Video Game Club, Raider Con took place Sunday from noon until 5 p.m., in the Rouse gym and cafe. The event consisted of a cosplay contest, games, vendors, guest speakers, different forms of art and much more.
The idea of a comic con was brought up last year, as a passing thought by members and art club student. Video Game Club sponsor Laurel Taylor and VGC Club members decided it was something they definitely wanted to bring to the students.
"This is an experience that can get a lot of student clubs involved, and give students who are not as interested in clubs and organizations something to enjoy with their friends," Taylor said. "We will have activities for almost any student to enjoy at Raider Con."
This is the first time an LISD school has adapted a comic con for students. The event was open to students and families from all over the district, for entrance fee of $5.
"We thought Rouse would have some fun while bringing a lot of groups together," VGC president Victoria Gallo said. "Art and gaming should be appreciated, and people are always into sports, but we want other areas of interest to have their moment."
Art work done by students will be showcased at this diverse event. Animation students will have a chance to exhibit their videos in a film festival and there will be a show featuring students' work from regular art classes.
"Events like Raider Con can draw in new artists and foster more creative students," art club sponsor Cynthia Acevedo said. "I think it's great that we are having an event that will reach a variety of students and their interests."
For gamer enthusiasts, the event will provide a local place to experience a Con for an affordable cost, as well as a safe environment.
"I came to Raider Con dressed as a vocaloid, it is a kind of computer generated singer, with the most common one being Hatsune Miku," junior Courtney Carpenter said. "I've been to two cosplay cons before, and I'm excited for Rouse students to see the artwork and participate in cosplay."