Smashin' Fashion
Carry your wardrobe in to spring by following these five clothing trends
Brandon Lemus, Staffer
March 6, 2017
Hang on for a minute...we're trying to find some more stories you might like.
Keeping up with the latest fashion trends can be difficult considering how fast colors, shapes and styles keep changing. While some students like to stick with traditional styles, others try to keep ahead of the curve. It seems like every week, a new accessory or basic item is added to the trendy scene. To keep everyone updated and on point, here are some of the latest trends and ones that continue to be seen around campus.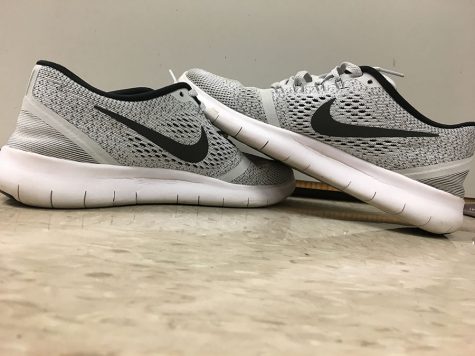 Sports logos ~ During this past year, and even this year still, sporting logos have become very popular. Most clothes that have these logos are extremely comfortable, making them a staple in the closets of most students. These logos have a sharp look, and whether worn in a casual or dressed up style, give a clean appearance.
Nude colors ~ At first I was a little skeptical about this whole nude thing, but I decided to look into it. Within the fashion industry, nude colors are starting to become sought after. It's a daring way for students to add a new neutral for the spring, whereas in the past, it was discouraged. The best way to see if this trend is right for you, is to try on your favorite clothing items in nude colors and see if it washes out your skin tone or looks as good on you as other colors.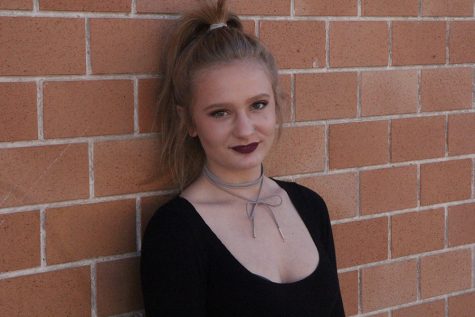 Chokers ~ Most fashion trends today are really just the 90's resurfacing, but they couldn't come back fully without including the renowned choker. While these necklaces have been seen before, they are working their way up the ladder to being trendy once again. There are many varieties of chokers and ways to wear them.
Ripped jeans ~ While ripped jeans have been in the picture for a while now, they are still trending. They look good just as they are, but can now be seen with other clothing underneath, such as fishnets.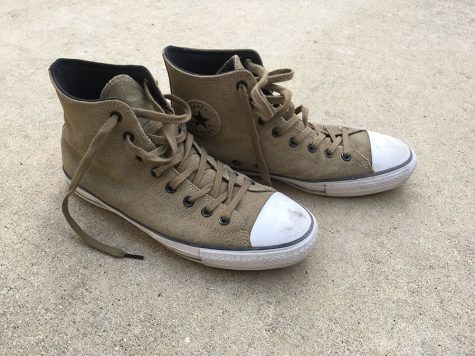 Suede trainers ~ These shoes have not been shown much love due to the fact that they easily get dirty. However, that is a thing of the past. Suede shoes have been making a comeback, and it's rumored that during the summer, these shoes will make it back into the fashion lineup.