Pride Time
Cheerleaders receive rewards through supporting others and participating in UIL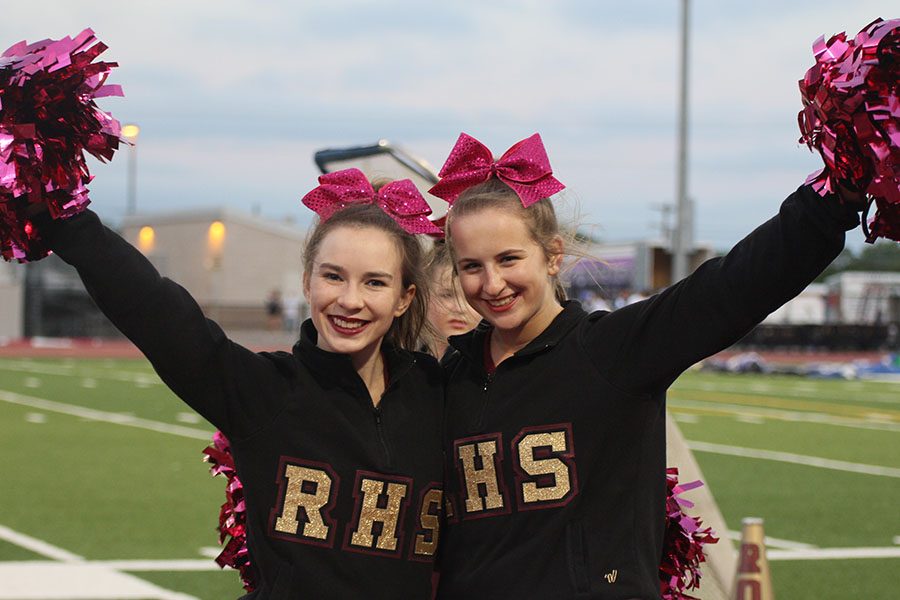 Michelle Contreras, Editor in Chief
February 28, 2017
Learn the routine. Practice it again and again. Ignore the bruises, aches and pains. Pull your hair up, adjust the bow, smile perfectly. Cheer is a sport and precision is the goal.
Cheering on the football team is only a part of what the cheer team does during any given year. They perform at many other events and support the rest of the students and clubs. There have been some significant changes and events throughout the year including attending UIL competitions, volleyball playoffs and winning a lot of awards from camp.
"It's amazing that cheerleading is finally getting recognition as a sport under UIL," varsity captain Ashtyn Thomas said. "As part of UIL officially considering cheer as an athletic, we had a competition for cheer teams from all around the state to showcase their game day athleticism."
For the second time ever, the cheer team traveled to state for UIL at the beginning of January. In a competition against 112 other teams from across the state, they had to perform three routines- a band dance, crowd leading and the fight song.
"UIL taught us what were lacking, and what we excel in," junior Sammi Brooks said. "I feel like it will make us strive to do better in areas that can use improvement for next year, and I believe we will be more driven to do our best."
All in all, the cheer team worked hard to be involved with so many other programs and groups on campus.
"I think the most rewarding part of cheer is that we make a difference in games," Brooks said. "We think of everything to help teams, no matter what sport we are cheering for. We appreciate how thankful the athletes in some of the less appreciated sports are. It's a good feeling when we hear how excited they were for us to be there cheering them on."
Tryouts for the 2017-2018 cheerleaders is March 21-24. All students are encouraged to try out for the team, no matter their incoming grade.
"My favorite thing from this year was football season," program captain Kirsten Pechacek said. "It was a fun time of year and I am thankful I got to share my last one with my teammates."