Girls cross country places eighth at state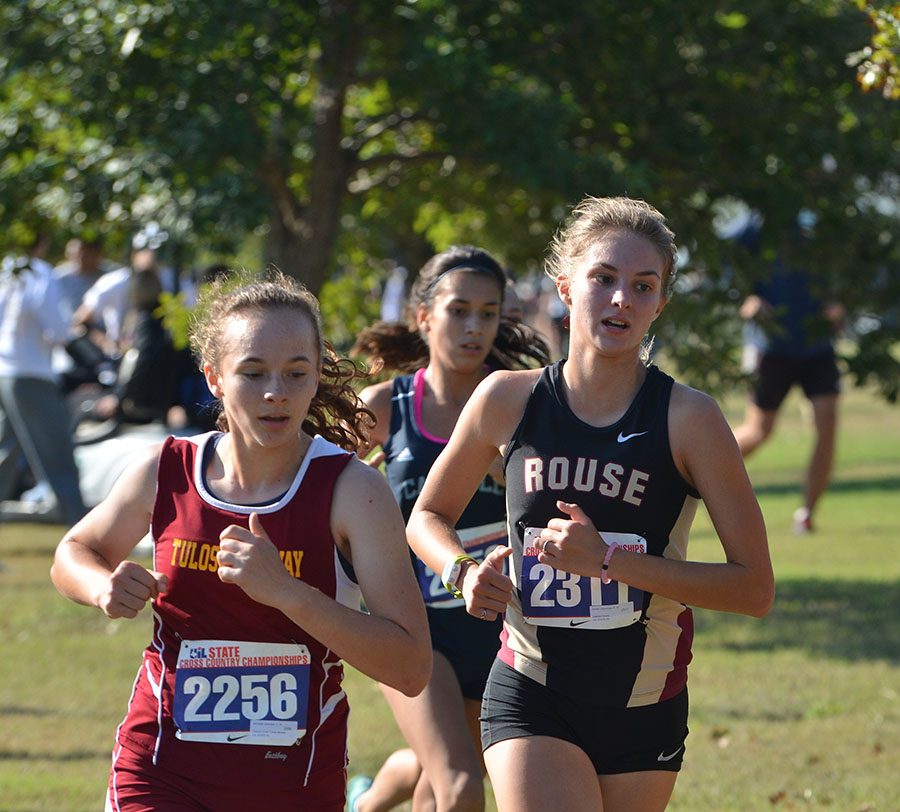 Michelle Contreras, Editor in Chief
November 18, 2016
Finishing their season off with the state meet on Nov. 12, the cross country team did well overall with junior James Tisdale placing 49 out of 152 and sophomore Megan Ombres placing 52 out of 159 racers.
"I felt pretty good about it," Tisdale said. "It's something I've been working for all season and I'm finally getting there, which is a huge satisfaction for me and the rest of the team."
Beyond Ombres, the others placed well, bringing the team to a higher place. Sophomore Emily Forster placed 57, senior Sarah Warrenburg placed 69, sophomore Hannah Aldrich placed 95, freshman Edna Rotich placed 98, senior Ashton Hilsenteger placed 107 and junior Kristen Jones placed 140.
The girls team placed eighth in overall, making this run the second highest finish ever.
"I am incredibly proud of the team for doing so well at state this year," Hilsenteger said. "We lost a few strong seniors last year, but we gained some very talented girl this year. It was really amazing knowing that we were eighth in the state out of 256 5A schools in Texas. I couldn't be happier with how we finished our season."
For the seniors, Hilsenteger and Warrenburg, this was their last time to compete at the state level.
"It being my last time going to state, I am so proud," Hilsenteger said. "I was proud of what my team accomplished this season. It was a great way to end my senior cross country season."