Twelve athletes place at the area track meet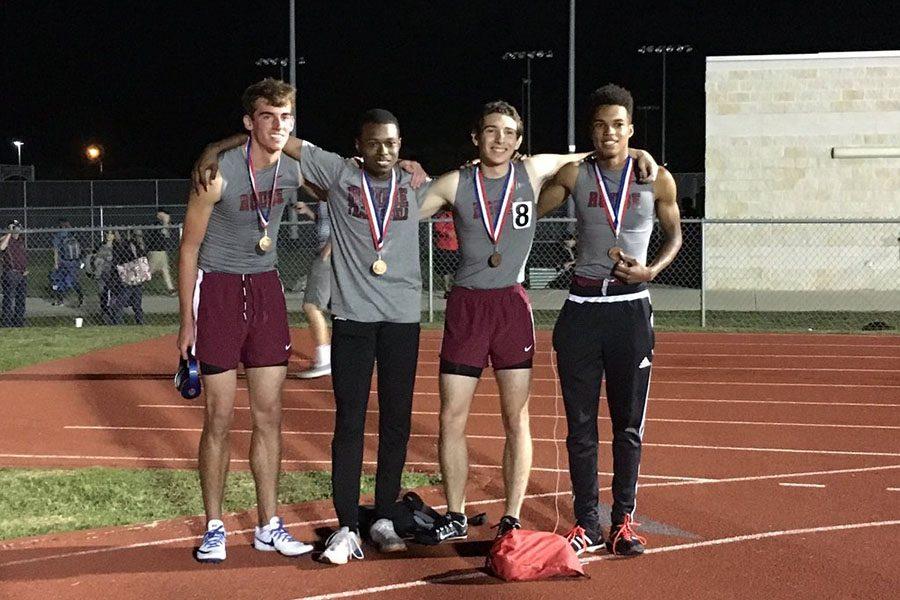 Leah Lopez & Cameron Holland, Rumbler Staffer & RNN Director/Producer
April 22, 2016
Twelve athletes placed at the area track meet, April 21.
For the girls, four athletes placed individually with senior Kailee Hunt taking sixth in the discus and senior Torrey'Ana Smith finishing sixth in the 200 meter dash. Senior Madie Boreman won the 1600 and 3200 to qualify for regionals for the third year in a row. Freshman Emily Forster also placed in the one and two mile races, taking fourth in the 1600 and seventh in the 3200.
"It was really awesome because I've never been to an event like this," Forster said. "It was really cool to be able to experience it."
The girls 4×400 relay team also placed at area, with Abby Lentz, Madison Schulz, Madie Boreman and Ashtin Land taking third and qualifying for regionals.
"I feel really great I think at the relay we all performed really well," Lentz said. "I'm just really proud of my teammates and happy for them and I'm very excited for regionals."
For the boys, two athletes placed individually with senior Mitchell Ballis taking seventh in the 3200 and senior Ross Edwards finished sixth in the high jump.
The 4×400 relay team, consisting of Edwards, Stephen Wilson, Cypher Miller and Evan Rogers, took fourth and qualified for regionals.
"I think we did pretty well because we came out and surprised the other guys and got fourth," Miller said. "It was pretty crazy, there was a lot of people cutting each other off and tripping each other, but we came in fourth."
Boreman, Forster and the two 4×400 relay teams will travel to regionals in Waco Saturday, April 30 for a chance to compete at state.
Track Area Results
3200 Meter Run Mitchell Ballis – 7th
4×400 Relay Ross Edwards, Stephen Wilson, Cypher Miller, Evan Rogers – 4th
High Jump Ross Edwards – 6th
200 Meter Dash Torrey'Ana Smith – 6th
1600 Meter Run Madie Boreman – 1st, Emily Forster – 4th
3200 Meter Run Madie Boreman – 1st, Haley Timmons – 6th, Emily Forster – 7th
4×400 Relay Abby Lentz, Madison Schulz, Madie Boreman, Ashtin Land – 3rd
Discus Kailee Hunt – 6th