Q&A with golfer Alan Orwick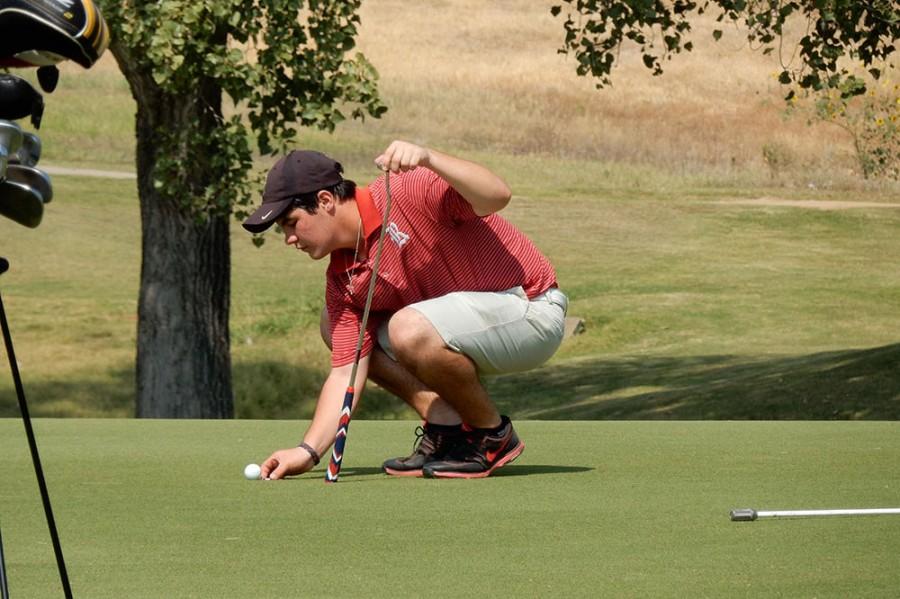 Leah Lopez, Rumber Staffer
April 1, 2016
How many years have you been in golf?
Four years.
How has the season gone this year?
It's gone really well. We actually took first place at our most recent tournament at our home course, Crystal Falls.
How have you grown from your fall season?
I've grown a lot from my fall season and I actually placed second at the crystal falls tournament.
What's been your best tournament?
My best tournament was definitely the Crystal Falls tournament considering that I shot my lowest score, a 77, and took second individually.
Overall as a team what are the strengths? Weaknesses?
Our strengths are that when we all play at our best we score really well.
What are your thoughts about district next week?
I think we're going to do really well at district and we are hoping to advance to regionals as a team. Some of our weaknesses are that we don't all play as well as we could at the same time.
What are your personal goals?
My personal goal is to shot anther 77 at district in order to help our team move to regionals.
What are the team goals?
Our team goal for district is to advance to regionals, we are expecting to shoot around a 310.