Varsity girls soccer wraps up season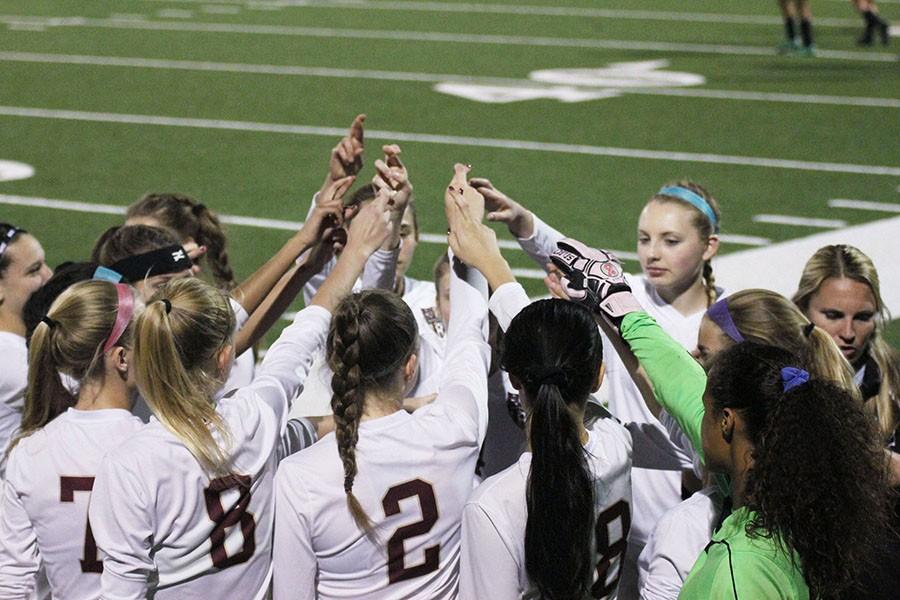 Ilana Williams & Chloe Hatfield, Rumbler Staffer & Replay Staffer
March 16, 2016
The varsity girls soccer team finished their season with a home loss to Hendrickson, March 11. They were 4-8-2 in district and 5-11-5 overall.
"We did well," freshman player Aliva Sparschu said. "We tried hard and we played as a team, it helped us get closer."
In the second round of district, the team got revenge on Westwood who they lost to in the first round, winning 1-0. They also tied McNeil 2-2, and defeated Stony Point for the second time, 1-0. Freshman Sydney Sheehan scored the winning goal in the Westwood game.
"It was tough game but we managed to stick with them for a win," Sheehan said. "Thanks to Abby Schraeder for the awesome cross, I was able to kick in the ball for a goal."
Despite the losses, the team didn't let it reflect how they felt about playing together this season.
"I just like all the girls on my team, we have fun together," freshman Emily Forster said. "That's what the best part is to me, playing with them."
To improve for upcoming seasons, the players will watch films and work together on drills and techniques.
"I want to feel more comfortable and confident," sophomore Cori Meuth said. "Dribbling by myself and ball control and to be prepared for games."