Thanksgiving dinner is a family affair at De La Paz house
Online editor savors chance to work together to create delicious holiday meal
Thanksgiving. In the De La Paz house, prep for that glorious fourth Thursday in November is like how NFL teams prep for the super bowl.
At T-minus 48 hours, i.e. Tuesday afternoon, the meal Prep begins. We create a list of everything we need and I mean EVERYTHING down to the aisle it's located on. Then we head on down to good ole H-E-B and divide and conquer.
Grabbing all sorts of spices and jars and ingredients we end up leaving with pretty much the whole store, a trunk and backseat full of Thanksgiving goodness. Bright and early Wednesday morning is go time. Canceling all of our plans, we prepare all of the dishes, seasoning meats of sorts, and getting everything ready for the big day.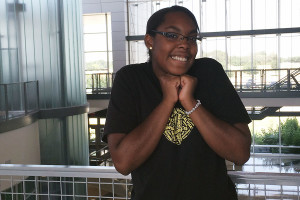 Everyone in my family has a different job: Mom does the turkey and stuffing, Dad has the sides and other meats, Allan, my brother, has the salad. Heaven, my sister, has the spices/seasonings, and I have been appointed to make the famous family cheesecake. You have to understand that this cheesecake recipe is so crucial it can make or break the meal.
This recipe has been passed down in my family from generation to generation, it's so secretive the recipe isn't even written down. No known member from the De La Paz side of the family has actually seen the recipe. It's like the secret Krabby Patty formula in SpongeBob.
We take a break Wednesday night through Thursday morning. As we catch up on sleep, my parents slave in the kitchen baking, cooking, and barbequing all the food. I wake up to the mouthwatering smells of all the food we made. The hours upon hours of labor intensive cooking and preparation is worth it for the Thanksgiving meal. All of the hard work we put into is a family-bonding, stressful experience and I wouldn't trade it for anything in the world.