Jana Hill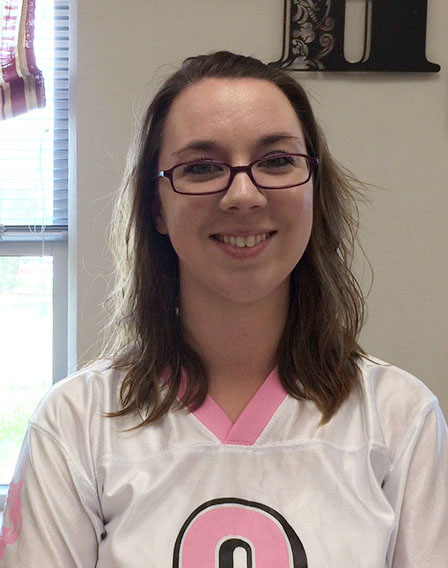 Andrew Maglich, Journalism I Staffer
October 23, 2015
Hang on for a minute...we're trying to find some more stories you might like.
With almost 60 new faculty & staff members added to the 2015-16 faculty, the Rumbler staff profiled all new team members to help Raider Nation get to know them.
Position: Attendance Clerk
What is the last book you read? Oh my… probably To Kill A Mockingbird. It's one of my favorites.
What is your favorite movie about high school? The Breakfast Club, I guess.
What has surprised you about Rouse? Not so far. It is pretty amazing, I'm not going to lie. Diane [Daycock, assistant to the principal] is right about that.
What are some things you love to do outside of school? I like to play with my daughter and I love to watch The Hallmark Channel.
Who has the best tacos in Austin, Cedar Park/Leander? I love Torchy's Tacos. They're pretty delicious.
What TV show are you embarrassed to admit you watch? Oh, Full House. I watch it every night. It's my guilty pleasure.