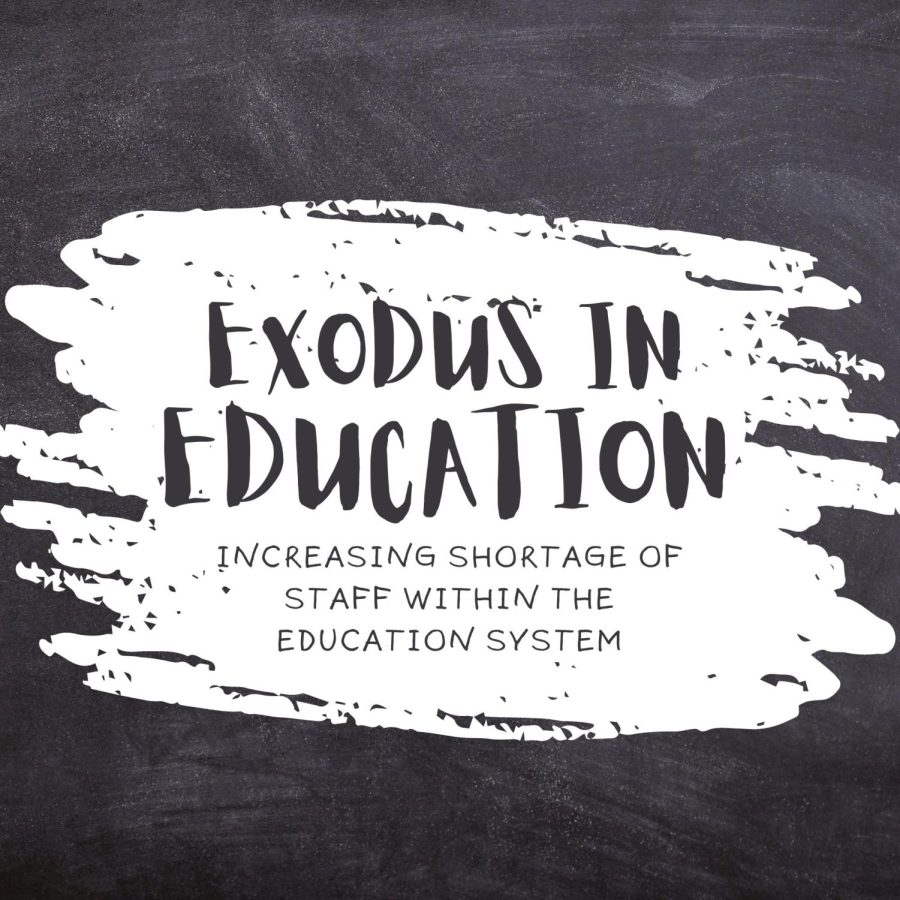 In the past few school years, there has been a growing shortage of both qualified teachers and long-term substitutes. The ratio of hires to job openings in the education branch has managed to reach a significant low. When the 2021-22 school year began, there were only 0.57 hires for every open position.
Since the COVID-19 pandemic, the ongoing issues in our education system have started to whisk away educators, and it's leaving the remaining staff, and students empty-handed. 
"[Teachers] have to understand that if we don't take care of the next generation, our kids are doomed because they're the generation after," long-term substitute Mary Shae Lancaster said. "I see a hundred students a day. That's a hundred lives that are impacted by their teacher's absence."
In the fall of 2021, The Texas Federation of Teachers chose to survey all 3,800 of its members and found that 66% of educators have considered leaving their jobs in the past year.  Although Rouse hired around 30 teachers for the 2022-2023 school year, a third of those makeup for the ten teachers that left in the middle of the previous school year.
"I will say, statistically speaking, we don't have that many teachers leave in a year, " Principal Dr. Tonya Thompson said. "That's not a Rouse thing, that's a Leander thing, that's a state thing, that's a national thing."
Most research has pointed to COVID-19 as one major issue. The NEA reported that the Covid-19 pandemic was the main factor in nearly half of teacher departures. 
"I think we were all so used to seeing the same four walls every day, and as soon as we got a taste of being at home with children, with spouses, now it's like nobody wants to come back," Lancaster said. 
The Texas teacher attrition rate hasn't risen above 15% in over a decade. The rate was at its lowest, 9%, during the 2020-2021 school year and crept back to 12% during the 2021-2022 school year.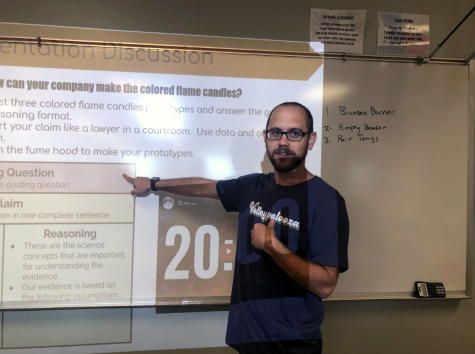 "Considering what I hear on the news about other school districts, I feel like Rouse is in a really good place," Thompson said. "Honestly, I'm feeling very grateful for the staff that we have. We have some amazing new-to-profession teachers, they're so excited, and a lot of folks who taught elsewhere. We just hear how supported they feel, how happy they are. They love the students here and they love their teams. I honestly am so proud and so excited about the school year."
New staff members join each school year, and with the ideas suggested for our future, this problem has the potential to be solved. That solution may just point to future generations. 
"I'm interested in what the future's going to bring, and I think It's going to come from [The students]," Lancaster said. "It's going to come from your generation. Y'all are going to be at the front of the solutions."