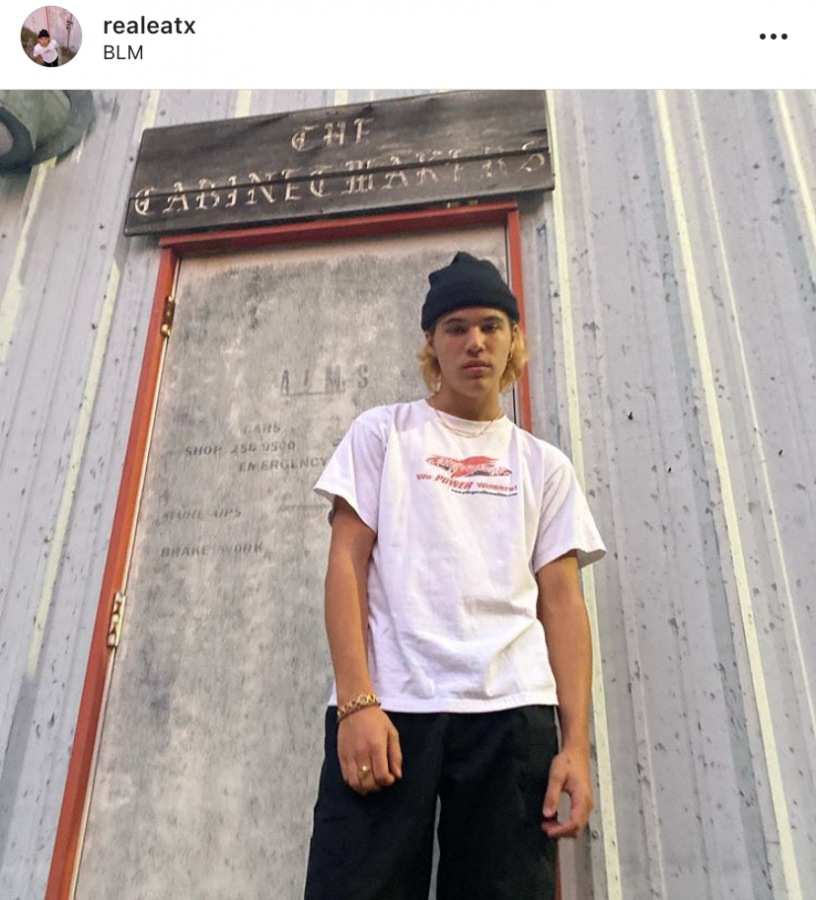 By now I'm sure everyone is coming back here to find new music to listen to, and I am here to provide just that. This week I stayed very local, interviewing an outgoing face here at Rouse, senior Giovanni Reale, or "REALE" if you search him on music platforms. 
Reale said he began working in the music industry because he loves creating music and showing people new things he has created. He finds that it is a great way to express himself. He was brought up in a family that is very immersed in the musical community. His dad is in a band, his grandfather is a drummer that plays for many people, and his sister even went on American Idol. Reale says that he has "been surrounded by music my whole life."
He hopes that within the next ten years he will still be producing music of his own and that while "the pay is great," he prefers the outward emotional expression of himself rather than just creating something for a quick check. He continues, saying that he loves to perform and that his favorite part about making music is hearing what he sounds like in the studio and seeing the new things he's creating. Reale claims that listening to his music on his way home from the studio provides "a proud feeling," and that he feels as though he is showing people who he is at heart.
Concluding Reale's interview, I asked him when he realized that music was something he truly wanted to pursue. He said that it was in sixth grade when he was only eleven or twelve, and he knew then that all he wanted to do was create music because it was something that he had always used to express how he felt when he couldn't show his emotions in a casual conversation. While he knew what he wanted to do at a young age, he did not even begin recording until about two years ago, during his sophomore year.
If you would like to listen to Reale's music, you can search "REALE" on Spotify, Apple Music/iTunes, Deezer, and Tidal where his single "Fakin" is and look out for his new ep "Baby Teeth" in November.