Sydney Harter Mock Obituary
Hang on for a minute...we're trying to find some more stories you might like.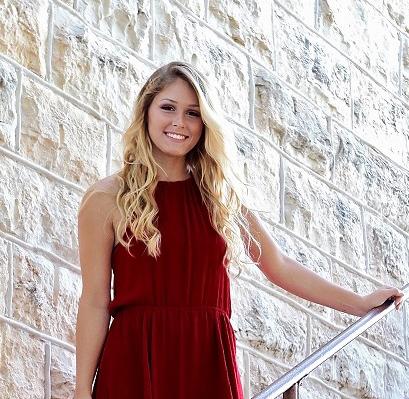 Sydney died on Thursday, March 3, 2016 at the age of 17 as a result of an alcohol-related traffic accident.
Sydney was born on May 17, 1998 in Austin, Texas.
Sydney was a Senior at Rouse High School where she was a captain on the varsity volleyball team. Sydney was a member of FCA and loved being part of Young Life. She had recently committed to attend Texas Tech University and was looking forward to studying Biology/Pre-Med and pledging the Alpha Phi sorority.
Sydney's visitation will be held at Beck Funeral Home from 6-8 on Friday, March 4th.
The family requests donations to The Center for Child Protection, which was Sydney's favorite charity, in lieu of flowers.
Sydney is survived by Michelle, Josh, Sarah and Emily Douglas, Bryan Harter & Char Casillas, her paternal grandparents, aunts, uncles, cousins and many, many friends.
Sydney was deeply loved and will be greatly missed.