Madison Schmidt Mock Obituary
Hang on for a minute...we're trying to find some more stories you might like.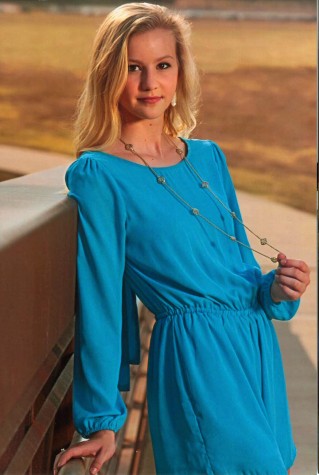 Madison Adele Schmidt age 17, was killed in an alcohol-related auto crash on March 3rd 2016.
She is survived by her mother and father, Doyle and Mindy Schmidt, her 4 siblings, Morgan
Elizabeth Schmidt, Drake Edward Schmidt, Dylan Grey Schmidt and Erin Elizabeth Aston, her Grandfather, Louis Edward Clarke and Grandmother Carol Sandra Schmidt, as well as her 4 aunts, 2 uncles and 8 cousins.
Madison Schmidt was a Senior at Rouse High School in Leander, Texas. She was involved in band her Freshman and Sophomore years continuing to plan the Bassoon which she started as a 6th grader. As a Junior she made the Varsity Cheer team, being awarded the title of All­ American Cheerleader. Senior year she was Co-Captain of the Varsity Squad, again winning the title of All-American Cheerleader for her second year in a row. Cheerleading was Madi's passion, she not only cheered for school but also on All-Star teams every year for the past 10 years, reaching the highest skill level in this sport. Even with her extremely busy schedule Madison found the time to volunteer coach for the Special Needs team at her gym every week during the school year for Syears straight. She enjoyed helping these children receive the same rewarding experience she was able to have through this sport.
Madison's goals were to Cheer at the college level for Texas Tech University in Lubbock, Texas while studying to be a Physical Therapist. Madison was full of life, energy, charm and beauty, competitive in everything that she did, always standing up for what she believed in, praying and acknowledging God through it all. She was loved by so many people, and will be forever missed.
Rosary and visitation will be held at Cook Walden Funeral Home on North Lamar, March 5th
2016 at 7:00pm.
Funeral Mass will be celebrated at St. Margaret Mary's Catholic Church in Cedar Park, Texas. Interment will follow at Bagdad cemetery in Leander, Texas. Services under the direction of Fr. Larry Covington.
Then family request donations be made to The Shattered Dreams program in lieu of flowers.