Will Cochran Mock Obituary
Hang on for a minute...we're trying to find some more stories you might like.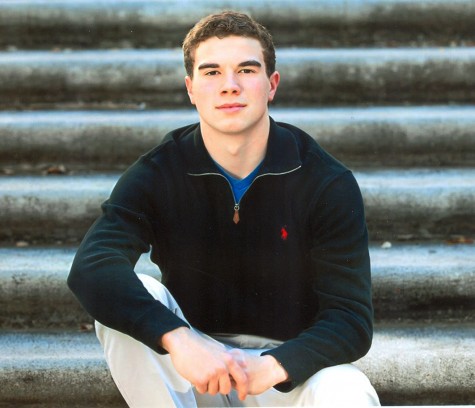 William Maxwell Cochran was born on March 5, 1998 in Austin, Texas to Oliver and Denise Cochran.
He walked into the loving arms of his Savior Jesus Christ on March 3, 2016.
He was preceded in death by his maternal grandfather, Thomas Nyle Maxwell Sr. and survived by his loving parents, brother Oliver Thomas III, his Mimi, Grace Maxwell, his Paw Paw and Grandma, Oliver and Dorothy Cochran, Aunt Angela and Uncle John Mahmarian, Aunt Nancy and Uncle Nyle Maxwell, Aunt LouAnn and Uncle Greg Maxwell, Cousins Trey and Athena Maxwell, Craig and Ashley Lenard, Marcie Maxwell, Sarah Maxwell, Jeff Maxwell, and Grace Maxwell. Also Abi, Bonnie, and Charlie his beloved pets. And many, many friends that he loved spending time with each and every day.
Will was a senior at Rouse High School, where he played on the Varsity Basketball team, a member of the National Honor Society, the Spanish National Honor Society, and Student Council. Most recently, William had the opportunity to use his basketball skills to coach a 7th grade boys team call the Magic. His love for the game and sharing with his team was a blessing for too short of time.
Will loved the Longhorns and planned to attend the University of Texas in the fall to study Business Management. He wanted to make a difference in this world and everyone that knew him believed he would do just that! He loved Jesus very much and spent many years in bible study, doing mission work, and serving as a Christian camp counselor. Will also loved the Spurs, watching all sports, snow skiing, jet skiing, and traveling…especially to Hawaii, and one special young lady by the name of Charlotte Rose.
He will be greatly missed by all those that knew him. He was the kind of young man that anyone would be proud to call son, grandson, brother, nephew, and friend.
His infectious smile and loving heart is what we will all miss the most. Will dedicated his life to being the best son, friend, and family member.
Will's services will be held at First United Methodist Church in Round Rock, Texas on March 7th, 2016 at 3:00pm. In leiu of flowers, the family asks for donations to be made to Dell Children's Hospital in hopes that any child can have treatment in the time of need.