Hannah Pennington Mock Obituary
Hang on for a minute...we're trying to find some more stories you might like.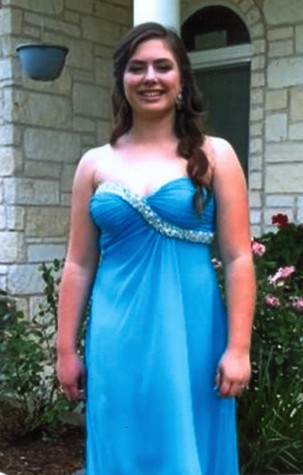 Hannah Lynne Pennington, of Leander, died on March 3rd, 2016 at the age of 18 from an alcohol-related auto crash.
Born on February 9th, 1998 at St. David's Hospital, Austin, she was a daughter of Paul and Keri Pennington.
Hannah was a senior at Rouse High School and was set to graduate in June. Hannah was an active student and a great athlete. She was part of the Rouse soccer program, along with club until her sophomore year when she had to quit due to injuries. She then became involved in FFA, PALS, and Rouse Ambassadors. Hannah was undecided as to which college she was going to attend, but she did know she wanted to study Radiology. She was so excited to see what the future held for her. Hannah spent most of her time and energy working and spending time with her friends and family who she loved dearly.
Surviving in addition to her parents are her brother, Clay Pennington; her sister, Hope Pennington; maternal grandparents, Bill and Diann Hilton of Giddings; paternal grandparents, James and Judy Lewis of San Antonio; paternal grandfather, Bob Pennington of Wimberley; great grandparents, Herbert and lma Jo Michalk of Giddings; uncle, Shane Hilton and family of Lakeway; Aunt, Lisa Threshie and family of Villa Park, CA; along with many aunts, uncles, and cousins.
Visitation with the family will be Thursday, March 3rd from 6:00-8:00 pm at Beck Funeral Home.
Funeral services will be held Friday, March 4th at 2:00 at New Hope Baptist Church.
Interment will follow in New Hope Cemetery.
In lieu of flowers, the family requests memorial donations be made to St. Jude's Hospital.
Hannah truly was a blessing. That beautiful smile brought joy to everyone that knew her. We will love and miss you always my sweet angel.